A first for both Gerim and Decathlon!
This 25,000 sq. m. HQE (High Environmental Quality) project located near Lille and designed in partnership with Agence A will also be low energy (BBC) certified.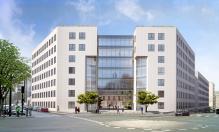 30,000 sq. m. in the heart of Paris
Gerim, Sitex and Rabot Dutilleul Construction, which are all part of the Rabot Dutilleul group, are refurbishing a 30,000 sq. m. office building with seven floors and two basement levels.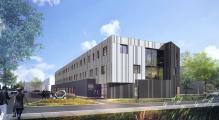 @robase HQE service sector park.
In collaboration with the Mathieu Godard firm of architects.